Give a long lasting Solar Energy gift to a friend, 50 years anniversary, a wedding couple or just some one you care for!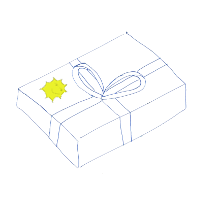 – Having a hard time finding a gift to someone who has everything?
– Need a gift to someone in your company?
– Need something sustainable to your speakers at your event?
Give a gift that lasts 15 years!, Buy some Sustainable Solar Energy Production.
PS Be sure to tweet about your gift on #gebortsol  DS
Give someone solar through an Email or compose your own personal gift
You buy one or many 3Watt "give away solar" packages. When you come to the cart checkout you can choose to wich email the couponcode should be sent. The reciever then register the copuon code and can start watching the solar production.
Or you send the coupon code to your own Email and instead create a personal gift with the code on it. Be sure to mention the registration address http://watt-s.com/reg
Give a nice giftcard
You will recieve a highclass colorful printed certificate. The cards are available in 3W or 6W and also contains some smal stickers for you to put on your mobile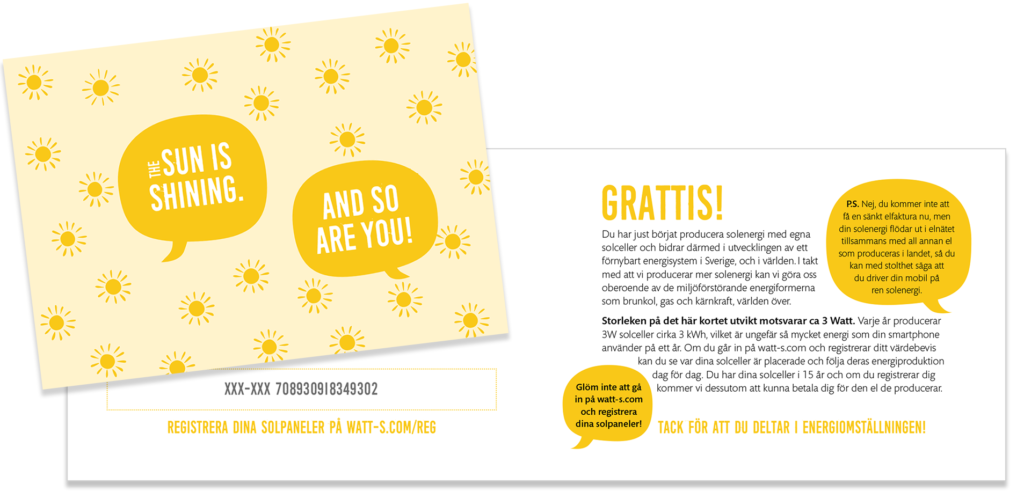 If you want higher value on the giftcard or need a special printout on T-shirts, coffecups or any other special crafted things
mail us we are happy to help you. (Giftcard only in Swedish now but if we get international pressure it will be available in English too)
When received the beneficiary will activate the Watt-s on http://watt-s.com/reg Watt-s homepage and follow the production for the next 15 years.